Buying motorcycle jackets for me can be a real pain, I am 6'6, large and with arms like an orangutan.
My main issue is getting the sizing right, some jackets I am xl and others xxxl it just depends on the manufacturer. Luckily I order from sportsbikeshop.co.uk so I can order loads of different sizes and send back the ones that do not fit all for free!
So the Oxford Hardy Wax Jacket is what I settled on for my summer riding this year, and in fact can easily be used in the winter too (for short rides) Check out my review below
I love this jacket for it's looks and comfort, with this particular jacket to get it to fit my arms I had to go for the XXXXL!!!!
Which is fine as long as I am comfy I don't care.
The jacket offers CE Armour in the lower arms, you will need to purchase extra Armour if you require it for the back and shoulders, there are pockets for these though.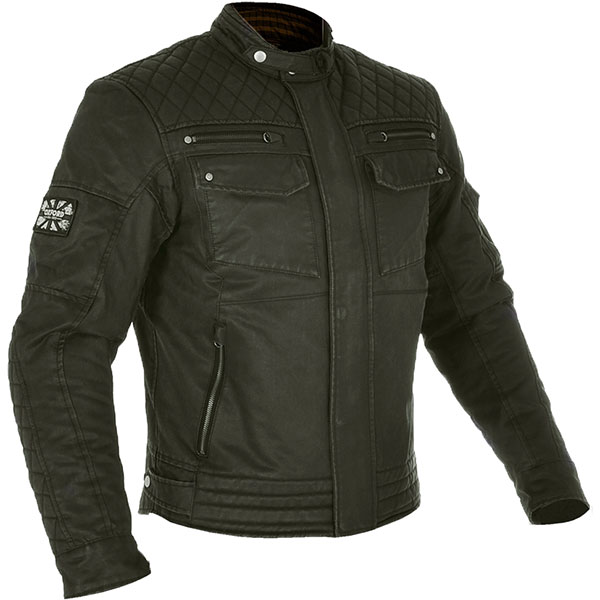 Oxford Hardy Wax Jacket The good!
Looks great
Waterproof ( but wouldn't trust in constant rain)
Reflective strip on back
Vents to keep cool
Removable thermal lining
No Velcro fastening
Oxford Hardy Wax Jacket The Not so good!
Sometimes the fastenings are a bit stiff
Needs more pockets
Could do with more CE Armour as standard
Overall a great stylish jacket, comfy warm and dry!
Where to buy: